When I moved to Pereybere, I chanced upon
Mauritius Travel Tours
(MUTT), a tour agency located just beside Pereybere Hotel and Spa. It had some good deals and the person in charge was patient, knowledgeable and helpful.
I was pleasantly surprised that the person whom I was speaking to was the boss himself - Sanil. MUTT has a 5 stars rating on Tripadvisor. I also really liked the fact that he was readily available via mobile to address any concerns, in ensuring customer satisfaction. Mauritius Travel Tours also helped arranged my South Quad Bike adventure, Catamaran Cruise, Underwater Sea Walk and taxi services in Mauritius.
South Quad Bike Adventure
Rough it out!
A quad bike is also known as an All Terrain Vehicle (ATV). If you do not mind getting dirty and you like the thrill of something new, a Quad Bike experience is probably what you can do in Mauritius while exploring the area. I first saw the Quad Bike experience offered at
Casela
(West of Mauritius) - you ride the bike for an hour around the safari instead of taking the free Safari Bus at around 2500 MUR (S$100) . I passed because I thought it was boring to ride a bike around a Safari and it was quite expensive for an hour. Quad Bike was nonetheless always on my mind.
I was thrilled with my South Quad Bike experience as I could explore Bois Cheri - renowned tea plantations in Mauritius. I love nature and it sounds perfect. Bois Cheri is located in the South of Mauritius and it is one of the Must Go cultural destinations. I was glad I could combine cultural with adventure. Moreover, it costs 2700 MUR for 2 hours (excluding transport to Bois Cheri) and it seems like a better deal than Casela. I have some tips for you if you intend to go for one.
1. Ask questions during the coaching session.
I saw many Chinese tourists from China at South Quad Bike. I am not sure if this has to do with the owner being a Chinese. One of the staff, who is not a Chinese, decided to conduct the coaching session on how to use a Quad Bike in Mandarin. Alas, I could not understand his heavily accented Mandarin. I had to ask him to repeat everything in English. It is quite easy to master it as the bike has an accelerator which you can press with your right hand. You can also brake easily with your right hand or step on the brake with your foot.
Down a slope into the mud!
2. Be prepared to get dirty. Bring an extra pair of footwear.
Swoosh
It was part of the fun to maneuver through muddy terrain. It was exciting. I thought that the weather was alright so I did not pack an extra pair of footwear. One of my sports shoes was drenched in muddy water. I had to endure wearing wet sock and shoe until I reached my next destination.
3. Wear Sunglasses.
I did not wear my sunglasses and it was a HUGE mistake. Sometimes, we would move at a faster speed and when the wind blew in my face, I could feel sand getting into my eyes. It was a very uncomfortable experience. On top of ensuring that I was still on track, I had to blink my eyes constantly. Urgh...
Let's go!
Mud again!
4. Take time to enjoy the scenery.
It is possible to get too preoccupied with the Quad Bike. Thankfully, there were some rest stops for us to take pictures. We also stopped by a waterfall.


Tea Plantations
Awesome feeling!
More greenery
5. Get your friends to take some shots of you.
During the entire Quad Bike adventure, there will be a photographer taking pictures of you. The company charges 1000 MUR (S$40) for a thumbdrive of pictures. I find it very expensive. If not for the fact that I needed some of the pictures to write my blog, I would not have paid such a high price.
Focus on enjoying the ride.
Keeping up with the guide!
Catamaran Cruise
Mauritius Travel Tours also arranged for a Catamaran Cruise to Gabrielle and Flat Island for only 1000 MUR (S$40) due to an on-going promotion. The catamaran - Karl Kieser, departed from Grand Baie.
Catamaran - Karl Kaiser
Flat Island
The Catamaran Cruise to Gabriel Island and Flat Island did not include breakfast and snorkeling gear. It is advisable that you check out what the cruise includes. Swimming at Flat Island was awesome. It is one of the most beautiful beaches I have seen in Mauritius.
Underwater Sea Walk
Mauritius Travel Tours also planned an Underwater Sea Walk experience for me at 1000 MUR (S$40). The Sea Walk took place at La Cuvette, another awesome beach.
Going down
Putting on the heavy helmet
I was very surprised that the helmet was not fully enclosed. The staff consistently pumped oxygen into the helmet, which kept the water out. It was also constantly noisy due to the bubbling of the oxygen. I could even use my hand to pinch my nose to get rid of the ear pressure. I have no pictures to show you because I did not purchase them. It was too expensive! If you have long hair, it is a must to tie it up. When they removed the helmet, my hair was caught and I held onto my roots tightly, sacrificing some of my hair at the ends. I saw fishes and corals.
If you have limited time, I recommend a Catamaran Cruise as it includes a BBQed lunch, unlimited alcohol and time spent on amazing beaches.
I also learnt that it is very useful to get a versatile backpack for such trips. I just purchased one from Muzmm. It can be used as a haversack or a sling bag. It is also very important that it is able to store my laptop. You will get a 20% discount if you use my discount code: MYSASSYFOODBLOGGER.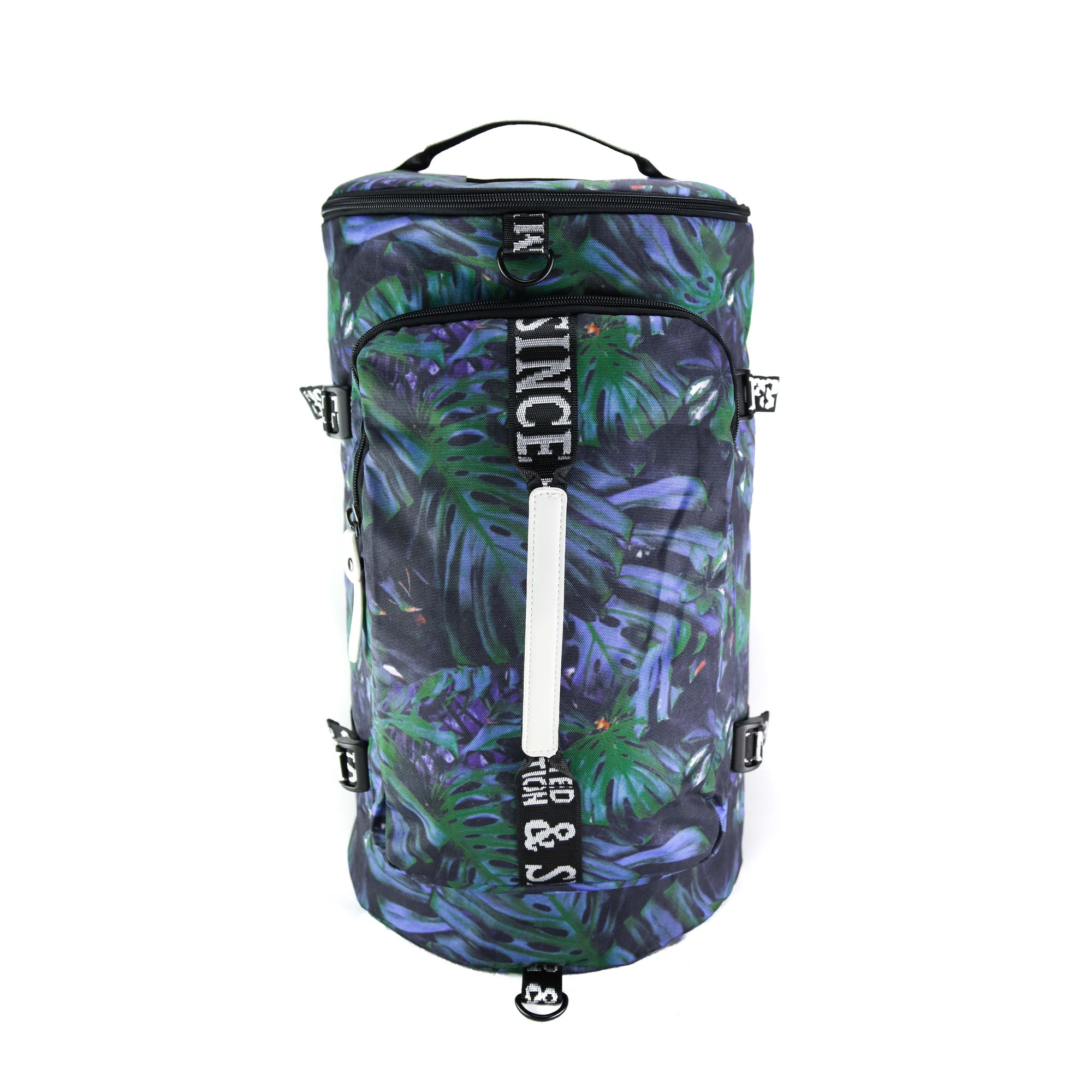 Island wide Taxi Services
Apart from planning my tours, Mauritius Travel Tours also handled my taxi service from Pereybere to Blue Bay and also from Blue Bay to the airport. Although the office is located in the North, it provides taxi services and tours all over the island. The taxis are not what we Singaporeans imagine, with a small box on the roof. The taxis are really cars with designated drivers. The cars provided by Mauritius Travel Tours are very new and spacious.
The boss, Sanil, also helped to arrange for a last minute taxi transport to the 7 Waterfalls when my companions could not get a car the night before the hike. Thank you, MUTT! I am very proud of your high rating in Tripadvisor. Keep it up!
Mauritius Travel Tours MUTT
Address: royal road, Pereybere 30546, Moris
Website: https://www.mauritiustraveltours.com/
Phone:+230 5940 2073